About me.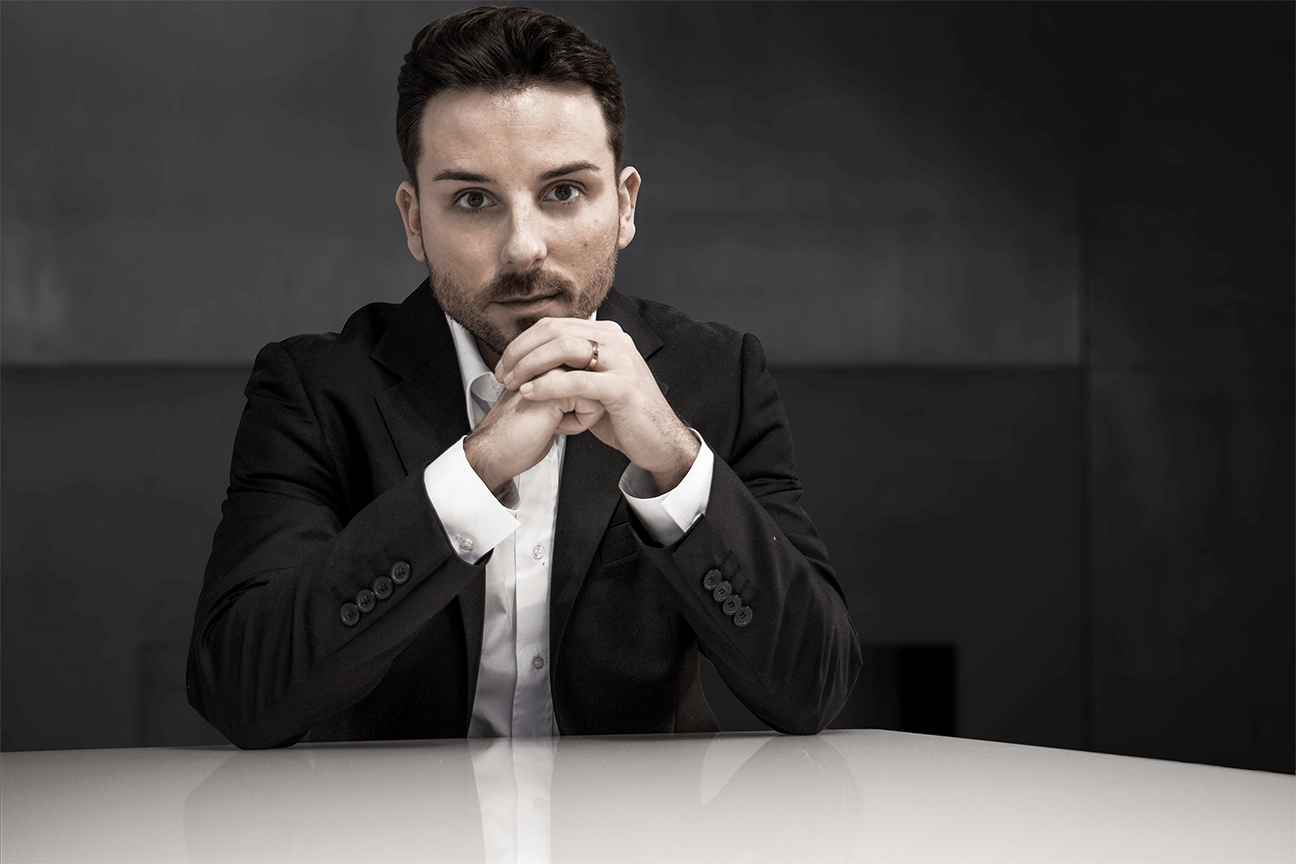 In the last years we are witnessing to a major revolution in the technological world. A revolution that opens up new business opportunities by extending the usage of high-tech products not only to tech lovers and experts, but also to all those people who before were completely far from it.
Whereas before a device or an application was designed and developed essentially to fulfill certain tasks, nowadays the aspects related to the emotional feelings perceived from the user while using the product, have become a crucial point through which the product decides its market price, its life time, and its market share.
Merging functionality with emotions, solutions with feelings, and applying such qualities to the next generation products, will cause an improvement in the user perceived quality.
Bring together creativity, design, and efficient solutions to delight people with amazing creations in this new technology era is my mission.
Left
brain
I am the left brain.
I am a scientist. A mathematician.
I love the familiar. I categorize. I am accurate.
Linear Analytical. Strategic. I am practical.
Always in control. A master of words and language. Realistic.
I calculate equations and play with numbers.
I am order. I am logic.
I know exactly who I am.
Right
brain
I am the right brain.
I am creativity. A free spirit. I am passion.
Yearning. Sensuality. I am the sound of roaring laughter.
I am taste. The feeling of stand beneath bare feet.
I am movement. Vivid colors.
I am the urge to paint on an empty canvas.
I am boundless imagination. Art. Poetry. I sense. I feel.
I am everything I wanted to be.
Timeline.
Present

01.01.2020 - Present [Current Position]

Robert Bosch GmbH (Car Multimedia)




Group manager HMI Engineering Solutions for Display Products

www.bosch.com

01.09.2018 - 31.12.2019

Robert Bosch GmbH




Product Design Lead - UX

www.bosch.com

03.2017 - Present [Current Position]

Masi Gastronomie GmbH




Co-Founder/Business Advisor

www.masigastronomie.com

Company's goal is the development and implementation of franchise and license systems for catering concepts as well as all 360 degrees services in the gastronomy industry.

First Pilot: Atelier Piada - Piadineria Italiana®

www.atelierpiada.com

2018

2016

15.07.2012 - 31.07.2016

Fachinformationszentrum Karlsruhe




Software Engineer/UX Designer

- IT, Development & Applied Research www.fiz-karlsruhe.de

28.06.2016 [Certification]

Certified User Experience Analyst

Human Factors International

License: 2016-406

23.02.2011 - 30.05.2016 [Work Experience]

ShowOn S.r.l.




Co-Founder & CIO - Presentation & UI Layer

www.showon.it

ShowOn is a vertical social network that has as main target the entire dance world. It counts more than 20.000 registered users between amateurs, professionals, and organizations related to the international dance world.

2014

18.10.2014 [Certification]

Certified Scrum Master

Scrum Alliance

2013

30.07.2013 [Certification]

Certified Usability Analyst

Human Factors International

License: 2013-4381

2012

12.10.2012 [Publication]

Mobile Apps Development: A Framework for Technology Decision Making

Mobile Computing, Applications, and Services

Lecture Notes of the Institute for Computer Sciences, Social Informatics and Telecommunications Engineering Volume 110, pp. 64-79 2013.

Authors: E. Masi, G. Cantone, M. Mastrofini, G. Calavaro, P. Subiaco

[

get the paper

]

Speaker in the conference @ MobiCASE 2012, Seattle, WA

27.02.2012 [Education]

Master's Degree in Computer Information Engineering
Università degli Studi di Roma "Tor Vergata"
Score: 110/110 with honours

Graduation thesis work:

"MASE-P Mobile Applications Development: Environment and Processes. Survey and Proposals."

After the categorization of the key factors that are involved in the development of a mobile application, a framework for the technology decision making has been built.

In the meanwhile, six months of analysis on mobile development processes adopted in the IBM Laboratories have lead us to the formalization of a new Agile Development Process called MASE-P by tailoring the Agile Unified Process (AUP).

Supervisors: Prof. G. Cantone (DISP), Ing. P. Subiaco (IBM), Ing. R. Guarda (IBM)

27.07.2011 - 14.02.2012 [Formative Experience]

IBM - Rome Smart Solutions Lab (RSSL)


Internship

Technical skills/practices in the development of: mobile business applications and web applications. Educational approach to the different development processes in an enterprise context.

2010

05.05.2010 [Education]

Bachelor's Degree in Computer Information Engineering
Università degli Studi di Roma "Tor Vergata"

Graduation thesis work:

"A Reliability Analysis Tool of Composite Services."

Goal of the work has been the development of a software tool (A.RE.O.S.) able to analyse and then calculate the reliability of composite web services specified through the BPEL language.

Supervisors: Prof. Andrea D'Ambrogio – Associate Professor of Computer Science, University of Roma Tor Vergata
Contact.
Want to say hello? Want to know more about me?
Drop me an email or follow me.
current application version
v.{{appVersion}}